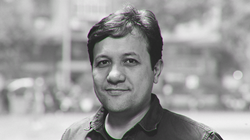 "Publishers want clearly measurable and trackable ROI. With Assertive Yield publishers can cross-analyze deep layers of data, combining all revenue streams, generating multiple insights in real-time to tackle wider business & editorial challenges," Rizaev said.
LONDON (PRWEB) March 23, 2023
Assertive Yield, a leading global provider of data & revenue optimization solutions for premium publishers and ad networks, has announced the appointment of its Chief Operating Officer to bolster its expansion and drive the company's global growth strategy.
Nils Lind, founder and CEO, announced the appointment of long-time media industry executive Sherzod Rizaev as its new and first Chief Operating Officer. Drawing upon his leadership and decades of industry experience, Rizaev is tasked with overseeing Assertive Yield's core business and revenue operations, while driving and executing the company's global growth strategy. Having worked on both the publisher side and ad tech provider side, Rizaev will tap this dynamic experience to lead Assertive Yield into a period of continued growth and opportunity.
Rizaev's appointment comes as Assertive Yield continues to grow rapidly seeing year-over-year revenue increase by 3x, adding several enterprise partners to its roster, increasing its overall customer base by 70 percent and bolstering its executive team – most recently adding Ryan Abrahams as its new Chief Revenue Officer; Frederic Lamoulie as its new SVP, Sales and Business Development; EMEAand Katia Moura Rodrigues as its Head of Marketing – and making inroads in a number of international markets including the U.S.
A stalwart of the digital media and programmatic industries, Rizaev joins Assertive Yield from LADbible Group where he most recently served as Director of Commercial Operations. Prior to this, he was SVP of Commercial Operations at leading global technology and content company, Minute Media, where he also held various senior roles over the past several years. Previously, Rizaev held several executive and sales positions at Reach PLC, The Spectator and Sports New Media, among other digital media organizations.
"2022 marked an incredible year of growth for Assertive Yield as we help publishers to operate more efficiently and discover new ways to monetize in a scenario where the industry has been facing a slowdown in revenue," shared Assertive Yield's Lind. "We're thrilled to have Sherzod as the latest executive to join our talented leadership team, who are individually and collectively committed to continue this momentum throughout the global markets we serve."
"In a world of economic uncertainty, publishers are even more conscious of investments, and what they want right now is clearly measurable and trackable ROI. By harnessing Assertive Yield's real-time data in programmatic advertising, publishers can improve their ad operations and find new ways to monetize by cross-analyzing deep layers of data, combining all revenue streams, generating multiple insights in real-time to tackle wider business and editorial challenges," Rizaev said. "It is for these reasons that I'm excited to join Assertive Yield and bring their game changing real-time data capabilities to publishers and SSPs around the world."
About Assertive Yield

Founded in 2019 by Nils Lind, Assertive Yield is a publisher-side revenue intelligence solution purpose-built by publishers for publishers, for yield management, optimization, and traffic shaping. Assertive Yield helps digital publishers and ad networks like Perion, Enthusiast Gaming, and LADbible Group to analyze and optimize advertising monetization strategy by showing in real-time their first-party data, from all revenue streams, and with undisclosed granularity that generates great opportunities for every premium publisher. For more information visit: https://www.assertiveyield.com/
Share article on social media or email: