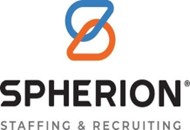 "I am so honored to receive this recognition from the IFA.," said Feaster, who owns offices in Maryland, Pennsylvania, Virginia and West Virginia. "I love Spherion so much, and love what I do every day."
FREDERICK, Md. (PRWEB) March 23, 2023
Spherion Staffing and Recruiting (Spherion) is elated to announce today that its very own Tammy Feaster was recently recognized as one of the "Franchisee of the Year" recipients at the International Franchise Association's (IFA) 2023 Annual Convention in Las Vegas.
"We're incredibly proud of Tammy for this achievement," said Rebecca Rogers Tijerino, group president of Spherion. "But I am not surprised. She won Spherion's Franchise Owner of the Year award last year, and really, she's been unstoppable since she got into the industry – which was when she was in high school, part of a co-op program. Tammy is a testament to the power that comes when business and education work together to empower students with true work experience to build their leadership confidence early. Tammy was committed to the previous Spherion franchise owner, worked hard to purchase the business, and now she's being recognized as a top franchisee in our entire industry. It's remarkable what she's done, and she's just getting started. Spherion is lucky to have her; the whole staffing industry is lucky to have her."
The IFA has more than 1,400 brands and thousands of franchisees in its network. Every year through its awards program, the IFA recognizes individuals who contribute to making franchising the acknowledged leader in distribution methods, while spotlighting their accomplishments and innovations.
"I am so honored to receive this recognition from the IFA," said Feaster, who owns offices in Maryland, Pennsylvania, Virginia and West Virginia. "I love Spherion so much, and love what I do every day. It's fantastic to be able to see all that hard work paid off. I'm so appreciative for the support from my incredible teams, our clients, candidates and of course the Spherion franchise community. I'm honored to represent our brand with this achievement."
Feaster is a staffing industry veteran who first entered the trade in an entry-level role with a former Spherion franchisee. From the start, she was "born for this business" and developed a passion for the staffing industry as she became the owner of six offices across Maryland, Pennsylvania, Virginia and West Virginia. In her 28+ year career in the staffing industry, Feaster constantly focused on meeting individual, team and overall goals. She personifies the entrepreneurial spirit, dedication, leadership and discipline necessary to consistently achieve profitable growth and expansion.
In addition to her passion for the recruiting industry, Feaster lives up to Spherion's core values of being local, resourceful, engaged, insightful and invested, and especially the brand's emphasis on supporting the communities it serves. Feaster and her teams regularly partner with local organizations for blood drives and fundraising and have participated in the brand's community giveback program every year since the campaign began.
Spherion brandishes the power of local through a network of independent and empowered franchisees, like Feaster. Each Spherion franchisee enriches their communities through connecting and facilitating employment opportunities every day — and when they're successful together, their investments flow back into the neighborhoods where they live and work. The power of Spherion is in its local roots.
To learn more about Spherion, visit https://www.spherion.com/.
For more information about franchising with Spherion, visit https://www.spherion.com/franchising/.
About Spherion Staffing & Recruiting
With more than 75 years of staffing and recruiting experience, Spherion stands out as a leader in the industry, leveraging the power of local to support its vast network of independent franchisees. True to its tagline, Let's Get to Work, Spherion provides workforce solutions to more than 4,000 businesses nationwide across its more than 200 offices. With recent awards, including recognition on Franchise Times' Top 500 list, Entrepreneur magazine's Franchise 500 list as well as the publication's list of 50 Franchise Companies Doing the Most to Champion Diversity, Spherion has a proven ability to cater to the ever-changing demands of America's workforce. Backed by the global leader in human resources, Spherion is prepared to provide workforce solutions through its General Staffing franchise model and newly launched Professional IT model to even more job seekers and organizations.
Share article on social media or email: